The new listing page is available to all our real estate agent customers. If you are not seeing the new listing page on your website please contact us.
We released our first real estate agent websites in 2015. We reimagined the traditional real estate websites to create a truly unique experience for agents and consumers to browse listings.
To emphasize that point, McLean points to a new full-fledged website that was designed to help agents, especially younger ones, who made it clear they wanted the latest and greatest technology and tools to help them succeed. "The website is fully mobile, includes social, search and incorporates a lot of our salespeople's own data and research," McLean says 

REM (2015)
Realtors and consumers alike loved our listing pages because they followed our golden rule of pictures and price across any device.
But in the last 5 years, a lot has changed. Google has been updating it's ranking algorithms, mobile traffic has increased over 200%, and social media has become one of the most effective marketing channels.
To make promoting your listings online even easier, we've designed and built a new listing page from the ground up. The new listing page delivers a more modern experience while still following our golden rule to ensure your listings are always presented in the best way.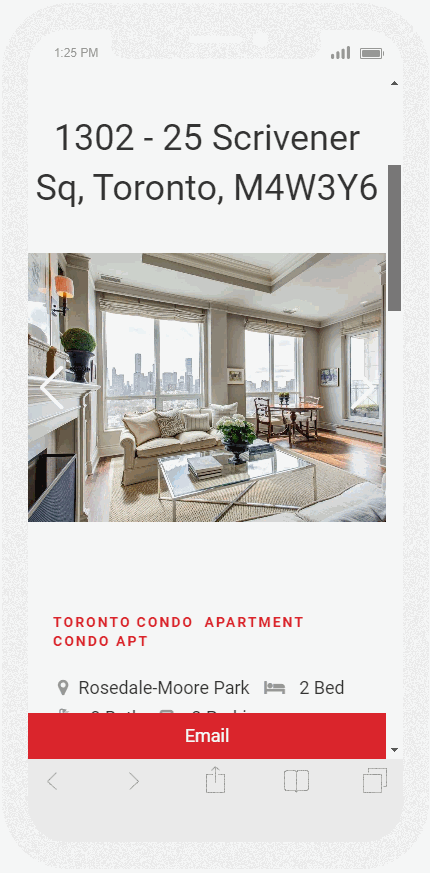 Here's what's changed:
A completely redesigned user interface that makes contacting you easier on any device
The most comprehensive and complete listing page across all real estate boards
Search Engine Optimized following all-new best practices
Social Media Optimized for sharing
Behind the scenes, we've changed a lot to ensure listings load 10x faster and are updated in near real-time.
We also want to say a BIG thank you to those customers that tested the new listing page and provided their feedback on what they liked and what needed to change.
If you have any thoughts or feedback on your new listing page or anything you'd like to see, please don't hesitate to contact us.